In October, the Larry H. Miller Company invited former MLB executive Theo Epstein to the company's second annual LHM Summit in Park City, Utah. Epstein sat down with LHM Company CEO Steve Starks to talk about leadership principles, baseball and its role as America's pastime.
"Baseball is a part of your life every single day," said Epstein. "It's enjoyed by families and passed down from generation to generation. A lot of the best ballparks are downtown and are huge pillars of the community making a civic, economic and cultural impact. I think baseball, like no other sport, can help define and transform a community."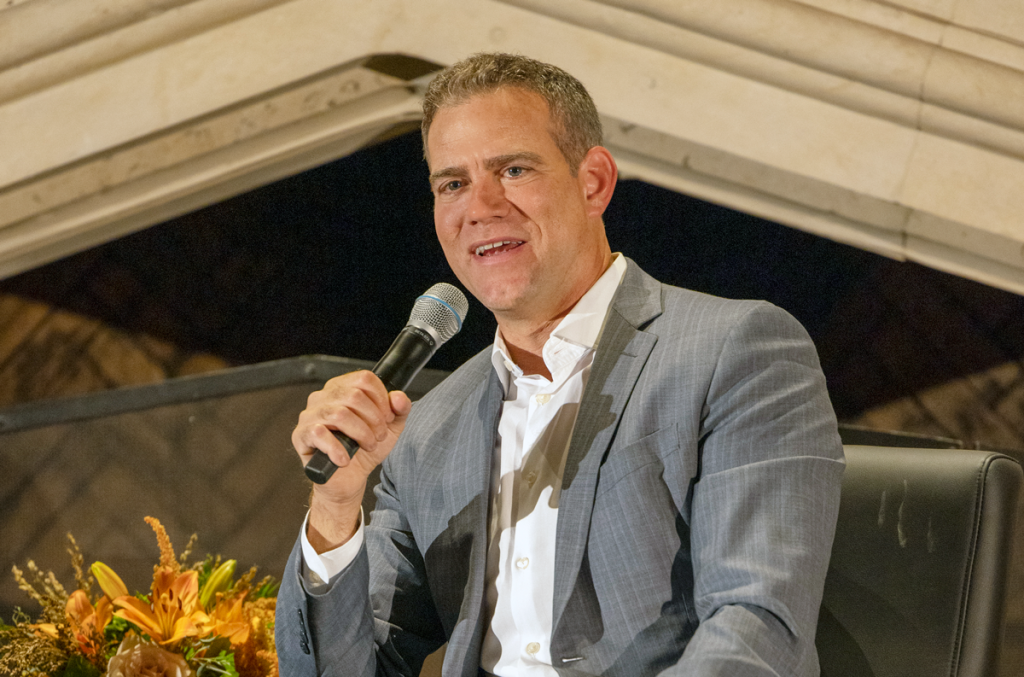 "When you go to a baseball game, it's a communal experience. You're sharing, you're learning, you're bonding."

Theo Epstein
During the conversation, Epstein recounted past achievements, including bringing MLB World Series titles to the Boston Red Sox and Chicago Cubs, and explained the leadership philosophy that allowed him to find success. He emphasized team building, organizational transparency and "institutionalized empathy" as effective strategies for accomplishing a shared goal.
"I wanted to define my success as a leader of the organization by whether every single person who worked with me not only knew what we were trying to accomplish but felt they had contributed something to it and understood how the work that they did and the sacrifices they made moved us closer to that vision," said Epstein.
Epstein currently works as an advisor to Major League Baseball, where he helped work on the recent rule changes to make the game more action-packed and fan-friendly. A sought-after speaker and consultant, Epstein's leadership strategy transcends beyond baseball and applies to businesses and organizations in general.
"To me, a big part of how to build a successful organization is connection," he mentioned. "You have to institutionalize empathy. You have to make sure everyone has collective ownership of that vision and buys in."
"Every organization would benefit from taking this same approach of institutionalizing empathy," Starks shared on social media after the event. "At the Larry H. Miller Company, we often refer to our mission of enriching lives, and I am excited to explore more ways we can do this internally and in the communities where we do business."
Epstein and Starks held their fireside conversation as part of the Larry H. Miller Company's Summit, an annual gathering of community, business and executive leadership focused on sharing innovative ideas and the best practices to help build a brighter future for the community.