On August 22, World Series Champion and Big League Utah coalition member Jeremy Guthrie announced his involvement in the MLB Commissioner's Ambassador Program (CAP). The newly launched effort, led by 12 former MLB stars, aims to promote the league's community efforts and grow the sport for future generations.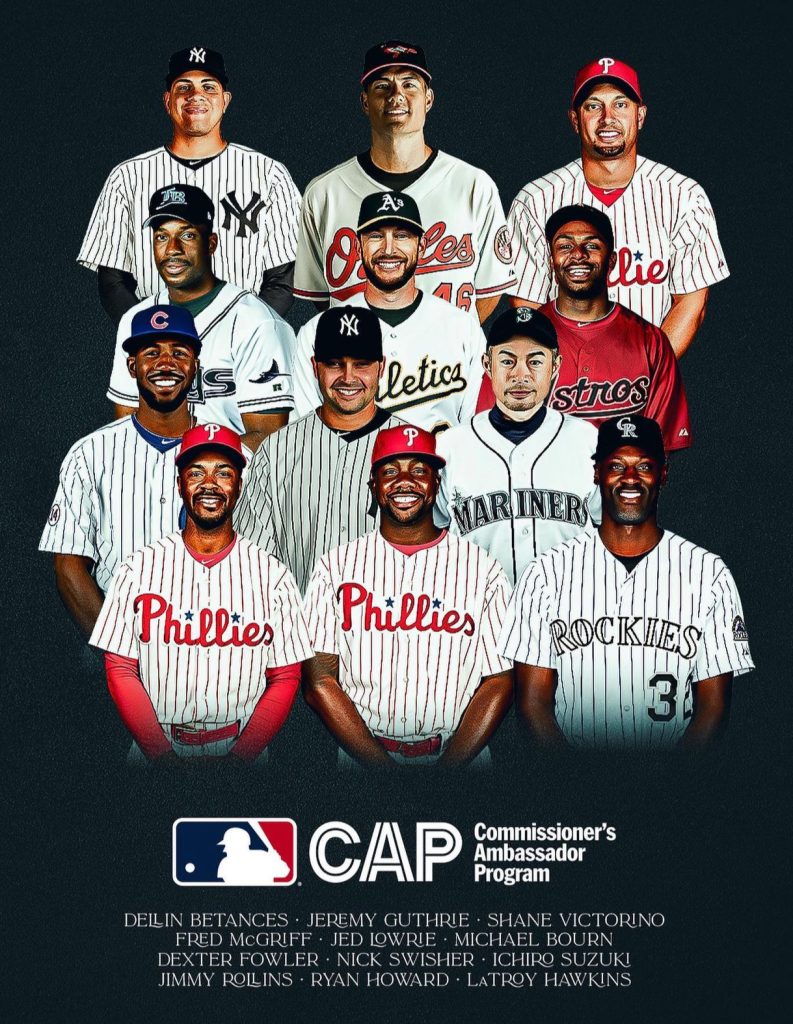 "What an honor and privilege it is to join an incredible group of former players to continue to promote, teach & share the greatest game on earth," Guthrie posted to Instagram. "This has been my passion for years and now I get to join in my new teammates in this official capacity! Can't wait to share and include you all along the way!"
Guthrie, who took home a World Series Championship with the Kansas City Royals in 2015, joined the program alongside a decorated roster of MLB excellence. The group is led by former MVPs Ryan Howard and Jimmy Rollins, and the impressive lineup also boasts the names of Dellin Betances, Michael Bourn, Dexter Fowler, LaTroy Hawkins, Jed Lowrie, Fred McGriff, Ichiro Suzuki, Nick Swisher and Shane Victorino.
The accomplished roster has combined for eight World Series championships, three MVPs, two Rookie of the Year Awards, 28 All-Star appearances, eight Silver Sluggers, 20 Gold Gloves and a Hall of Fame induction (McGriff). The group's collective excellence spans 175 combined seasons.
"We are thrilled to begin our Ambassador Program, which will highlight the impact that former players continue to have," noted MLB Commissioner Rob Manfred at the program's announcement. "Their active participation in our initiatives will keep them close to the game and help us advance Major League Baseball in the future. I appreciate this group's great enthusiasm to support the game's growth for the next generation of fans."
The ambassadors will immerse themselves in the world of baseball operations. They attend key MLB events, participate in MLB Together community programs and serve as liaisons to current and future big leaguers for their development on and off the field.
In addition, the vets are going to be provided with broadcasting opportunities. No stranger to the booth, Guthrie will continue to build on his broadcasting experience, which already includes MLB Network and the Kansas City Royals.
The Commissioner's Ambassador Program reflects Major League Baseball's effort to keep former players involved with the sport after their playing careers. The ambassadors join a robust list of MLB royalty in the Commissioner's office that will work to continue growing the program and sport as a whole.