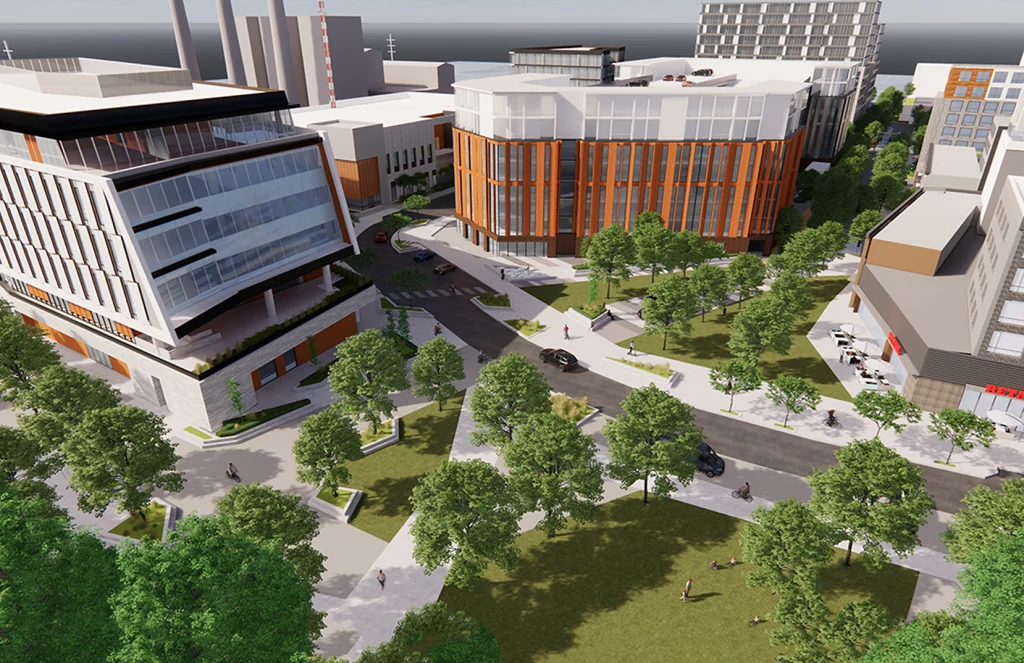 In April, Big League Utah announced its intention to bring a Major League Baseball franchise to Utah. With the launch, the coalition expressed it had already targeted a site for a proposed ballpark in the Power District of downtown Salt Lake City.
It may not look like the ideal spot currently, but Rocky Mountain Power has detailed an expansive reimagining of the 100-acre Power District that would make it the perfect host for a proposed ballpark.
"Our capital city and the residents of North Temple near the Power District are poised for an investment like this," noted Salt Lake City Major Erin Mendenhall. "I welcome the opportunity to keep growing this cultural and economic hub of our great state and region."
A project that has been years in the making, Rocky Mountain Power (RMP) has partnered with GIV, Mortensen Construction and FFKR Architects to transform the Power District into a modern, sustainable and vibrant community. The mixed-use development will host new headquarters for RMP, commercial office space and multi-family housing.
In addition to the expansive restoration of the area, the Power District sits in a convenient location for locals and tourists alike. Centrally located between SLC International Airport and downtown Salt Lake, the spot is easily accessible by highways, large surface roads and public transit.
Big League Utah has partnered with RMP to envision how a proposed Major League Ballpark could fit into the reimagined community. On April 12, RMP broke ground on Phase I of the redevelopment project.